First, some before shots. We hated pretty much everything about it.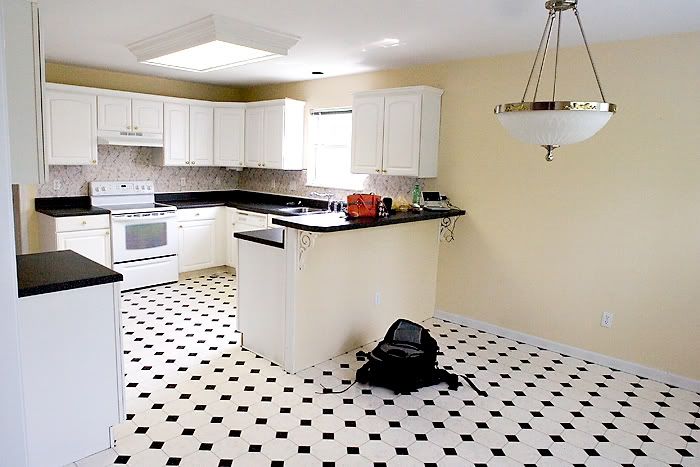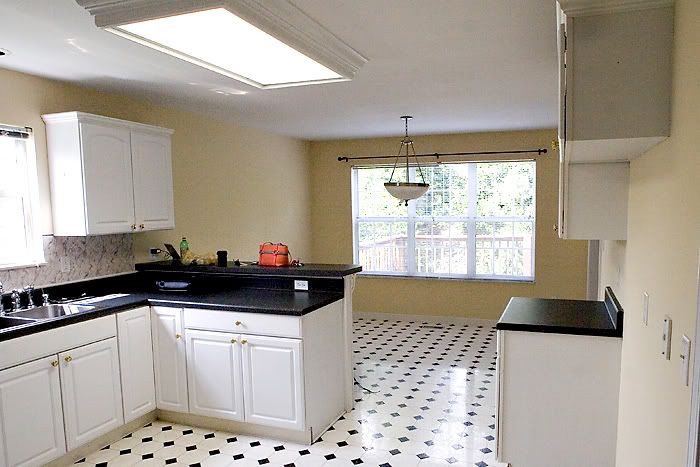 And now.. the big reveal!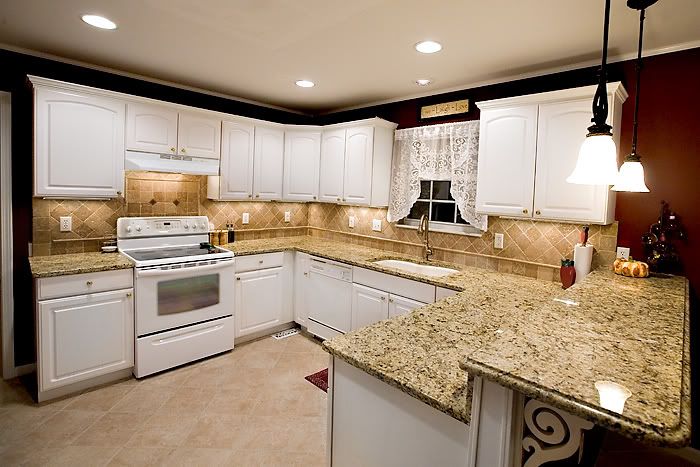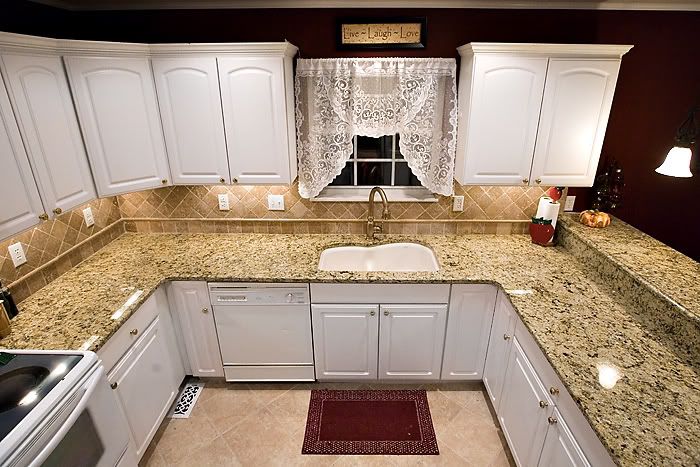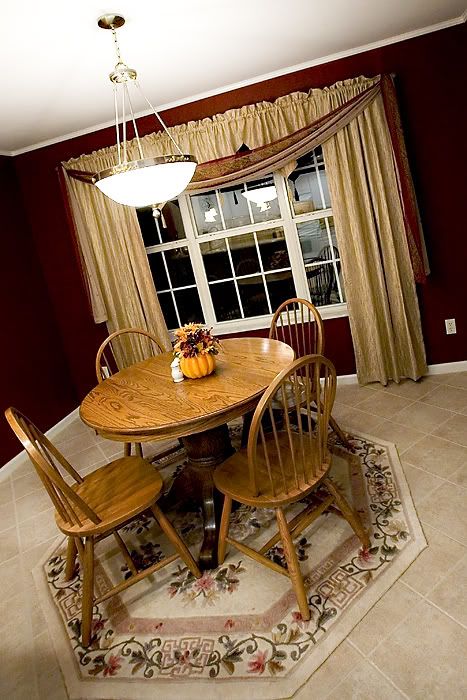 The lowdown on what changed:
- The floor on that entire side of the house was ripped up and re-tiled, including the kitchen, back hallway, half bath, pantry, and laundry room. This was the biggest expense, and the most sorely-needed. I hated that black and white linoleum with the power of a thousand suns.
- The dented laminate counter tops were replaced with granite tops. Oh baby. This was the second biggest expense.
- The sink and fixtures were replaced. Here is the before shot of the sink: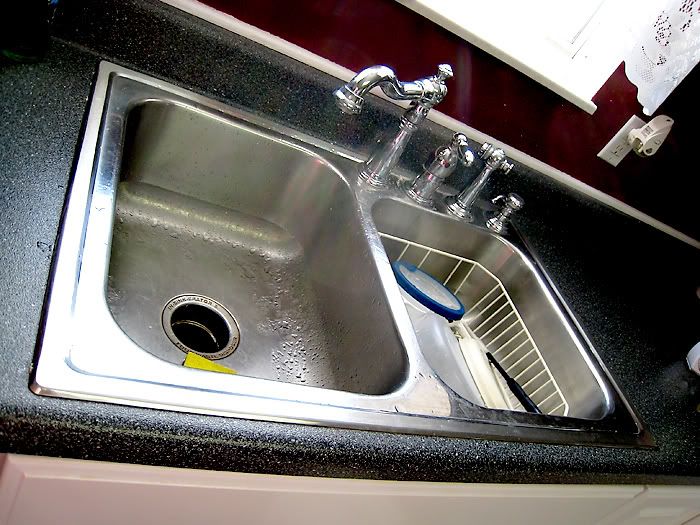 And the after..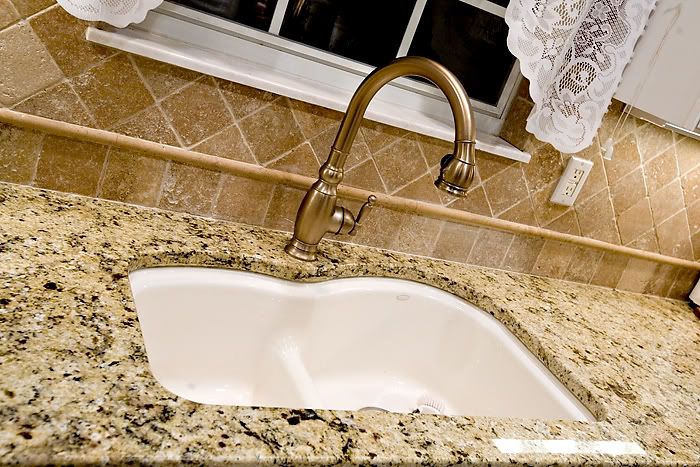 Here's a detail of the backsplash: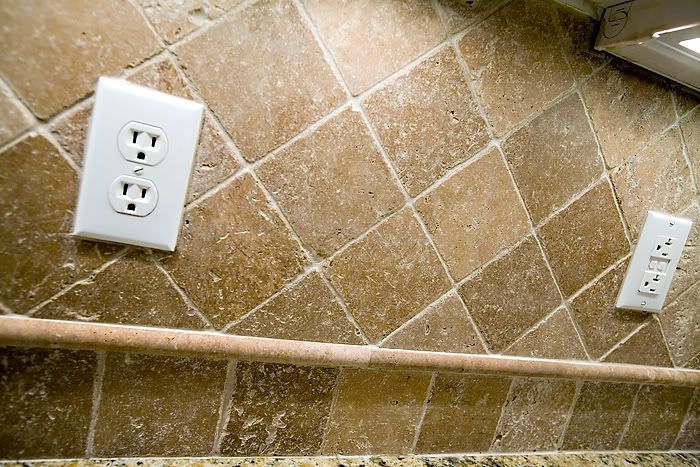 - The original fluourescent light fixture was removed and replaced with 4 canned lights. We also had two pendant lights installed over the bar, as well as undercabinet lights along the counter tops: